Sunday Adult Formation Class
SUNDAYS at 10 AM
NT Wright is the retired Prince Bishop of Durham and England and is one of he most renowned and admired Biblical scholars throughout the Church today. In this series Bishop Wright asks the question, "Do you know the real story behind the New Testament?"
This study is filled with behind-the-scenes facts about the seemingly familiar events of he Bible. The eight-session video study take you on a tour of the story behind the explosive story of the New Testament.
You will discover things you never knew about Jesus's baptism and journey into the wilderness, the meaning behind his parables and miracles, the significance of his death and resurrection, the incredible expansion of the early church into the Greco-Roman world, and how the transforming mission of Jesus can still turn the world upside down today.
Through reading the New Testament we continually discover that God indeed keeps his promises, but those promises don't always look like what people expected. Especially when it comes to Jesus. So, come join the journey with N.T. Wright and Michael Bird and they will help you understand the New Testament you never knew.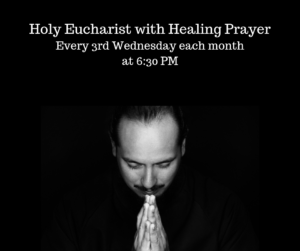 Centering Prayer at St. John's
FIRST THURSDAYS OF EVERY MONTH AT 7PM 
Centering Prayer is a method of quiet meditation in which a single, symbolic word is used as a sign of one's willingness to wait on God and be available to God's presence. This word is used as a point of focus. The discipline involves setting aside twenty minutes or so for quiet prayer. This apophatic (self-emptying) method of prayer has been widely taught and practiced in the West since the Third Century, beginning in the deserts of Egypt near Alexandria. More recently it has enjoyed a resurgence since the early 1980s.
Modern mystics and teachers such as Basil Pennington and Thomas Keating have taught and written about this ancient and ever pertinent spiritual practice. Come and share in this deeply meditative and calming practice for hearing God's still small voice in our lives.
December Book Club Meeting
THURSDAY, DECEMBER 12 AT 6:30 PM • Contact Deborah Edwards or Sandra J Klemuk  for more information
Our book club is excited to announce our next read for discussion
Educated by Tara Westover
Tara Westover was seventeen the first time she set foot in a classroom. Born to survivalists in the mountains of Idaho, she prepared for the end of the world by stockpiling home-canned peaches. In the summer she stewed herbs for her mother, a midwife and healer, and in the winter she salvaged in her father's junkyard.
Her father forbade hospitals, so Tara never saw a doctor or nurse. Gashes and concussions, even burns from explosions, were all treated at home with herbalism. The family was so isolated from mainstream society that there was no one to ensure the children received an education, and no one to intervene when Tara's older brother became violent.
Then, lacking a formal education, Tara began to educate herself. She taught herself enough mathematics and grammar to be admitted to Brigham Young University, where she studied history, learning for the first time about important world events like the Holocaust and the civil rights movement. Her quest for knowledge transformed her, taking her over oceans and across continents, to Harvard and to Cambridge. Only then would she wonder if she'd traveled too far, if there was still a way home.

Fellowship and Outreach
SATURDAY, NOVEMBER 23 • Contact the church office or secretary@StJohnSouthampton.org for more information