Ash Wednesday// Wednesday, February 14 at Noon and 6 PM
Ash Wednesday is the first day of Lent and a day of fasting. It occurs 46 days (40 fasting days, if the six Sundays, which are not days of fast, are excluded) before Easter.
Lent is a preparation for the mighty and redemptive acts of Holy Week, and is an important spiritual practice to set our bodies and minds in place for this yearly remembrance. According to the canonical gospels of Matthew, Mark and Luke, Jesus Christ spent 40 days fasting in the desert, where he endured temptation by Satan. Lent originated as a mirroring of this, fasting 40 days. Every Sunday was seen as a commemoration of the Sunday of Christ's resurrection and so as a feast day on which fasting was inappropriate. Accordingly, Christians fasted from Monday to Saturday (six days) during six weeks and from Wednesday to Saturday (four days) in the preceding week, thus making up the number of 40 days.
Ash Wednesday derives its name from the practice of blessing ashes made from palm branches blessed on the previous year's Palm Sunday, and placing them on the heads of participants to the accompaniment of the words: "Remember that you are dust, and to dust you shall return."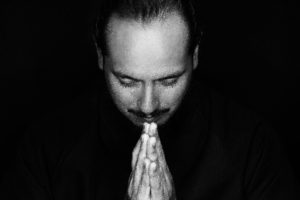 Evening Prayer // Wednesdays at  6 PM starting February 21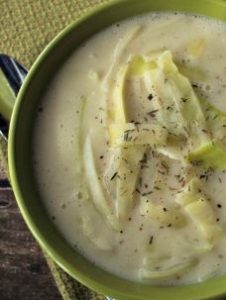 Lenten Soup Suppers – Wednesdays at 6:15 PM
Ellen Greaves, our gourmet chef, will prepare fabulous soups for us again this season.  Jean McKenzie, from Clam Man and Seasons, will provide wonderful chowders and seafood soups as well.  We invite church family and guests to join us and attendees please bring breads or salads to share.
Supper Dates
Wednesday, February 21
Wednesday, February 28
Wednesday, March 7
Wednesday, March 14
Wednesday, March 21
Lenten Series on Mortality: Book Study
A Tour of Bones
Wednesdays at 7:15 PM // Starting February 21
A Tour of Bones is a passionate testament to the conviction that living is more than not dying, and that contemplating mortality is not about being prepared to die but about being prepared to live.
We will discuss chapters and perspectives. One does not need to have read the book to enjoy and participate, but it is helpful.
Denise Inge grew up in a large and rambunctious family on the east coast of America. She crossed the Sahara, charmed snakes in Marrakech and cycled the Adirondack mountains, but her latest adventure is an interior one. It starts with the discovery that her house is built on a crypt full of human skeletons, the chantry chapel for a monastery that once occupied a part of the cathedral where her husband, Anglican bishop, served. Facing her fear of these strangers' bones takes her to other charnel houses in Europe and on a journey into the meaning of bones themselves. This exploration, though it began before her diagnosis with an inoperable sarcoma, takes on a new significance when the question of living well in the face of mortality abruptly ceases to be hypothetical.
Previous Outings and Events
Day Trip to The Met Cloisters

Our very own Fr. W. Patrick Edwards provided commentary on medieval church history and its significance as friends of St. John's Episcopal Church toured The Met Cloisters.  The Met Cloisters is the branch of The Metropolitan Museum of Art dedicated to the art, architecture, and gardens of medieval Europe. Opened to the public in 1938, and deriving its name from the five medieval cloisters that form the core of the building, it presents a harmonious and evocative setting for more than 2,000 exceptional works of art and architectural elements from the medieval West.
Along with strolling through the gardens, we took in paintings, tapestries, chapels, carvings and halls designed for different periods. While the Late Gothic Hall showcases 15th-century limestone windows and altarpieces from Germany, Italy and Spain, the Romanesque Hall features stone portals from 12th and 13th-century French churches. Lunch was enjoyed over the impressive views of the Hudson River from The Cloisters hilltop setting.